New Resident Artists
We are excited to welcome 11 new artists! They are joining 2 of our resident artists from our last session. These artists will be staying with us until our next Open Studios on December 13th & 14th.
We are thrilled to have such a diverse set of international artists each of whom bring a unique perspective to contemporary art. Check out each of their profiles below for a deeper look at their upcoming projects!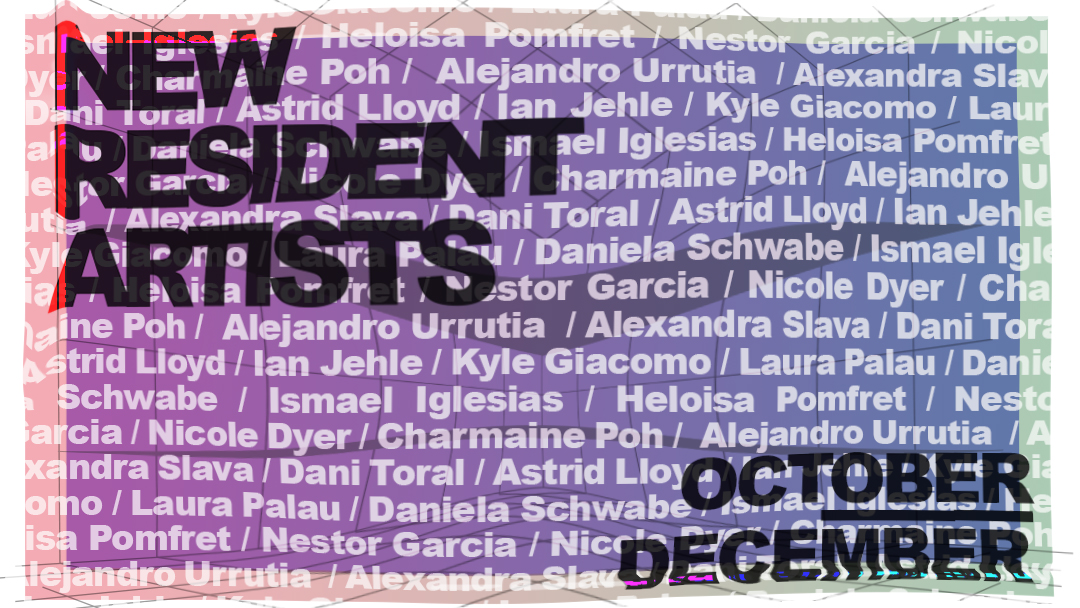 PARTICIPATING ARTISTS
Ismael Iglesias (SP) // Heloisa Pomfret (BR) // Laura Palau (ES)
Nestor Garcia (SP) // Nicole Dryer (USA) // Daniela Schwabe (NL)
Charmaine Poh (SG) // Alejandro Urrutia (CL) // Alexandra Slava (UA)
Dani Toral (MX) // Astrid Lloyd (CA) //
Ian Jehle (CA) // Kyle Giacomo (USA)
Explore, create, and exhibit, GlogauAIR offers artists live/work studio space in a historic building in Kreuzberg, Berlin.
Centered on the principles of explore, create, and exhibit, the residency program offers the use of a studio space in a historic building in Berlin and a base in Kreuzberg from which to explore and discover the creative side of the city.
Production is a key component of a residency at GlogauAIR and all residents are expected to come prepared with a specific project and to concentrate their time on executing it during their residency. Our curatorial and technical team work with artists during the residency to promote career development and to take their presentation skills to the next level .
All resident artists participate in GlogauAIR´s Open Studios Exhibition, which offers the opportunity to showcase your project with direct contact to the local artistic scene and a dialog with the public.
Have an idea for a project? Tell us about it!
Conveniently located and with a very flexible and versatile structure the GlogauAIR´s Project Space is the perfect venue for workshops, classes, training or co-working sessions, meetings, photo or film shootings, pop up exhibitions and screenings.
The Project Space is 150 square meters large with white wooden floors, high ceilings, large street-facing windows with natural lighting, and a strong DSL connection. It is divided in four different rooms that can be used separately or combined for larger events and exhibitions. There is also a large garden area for outdoors events