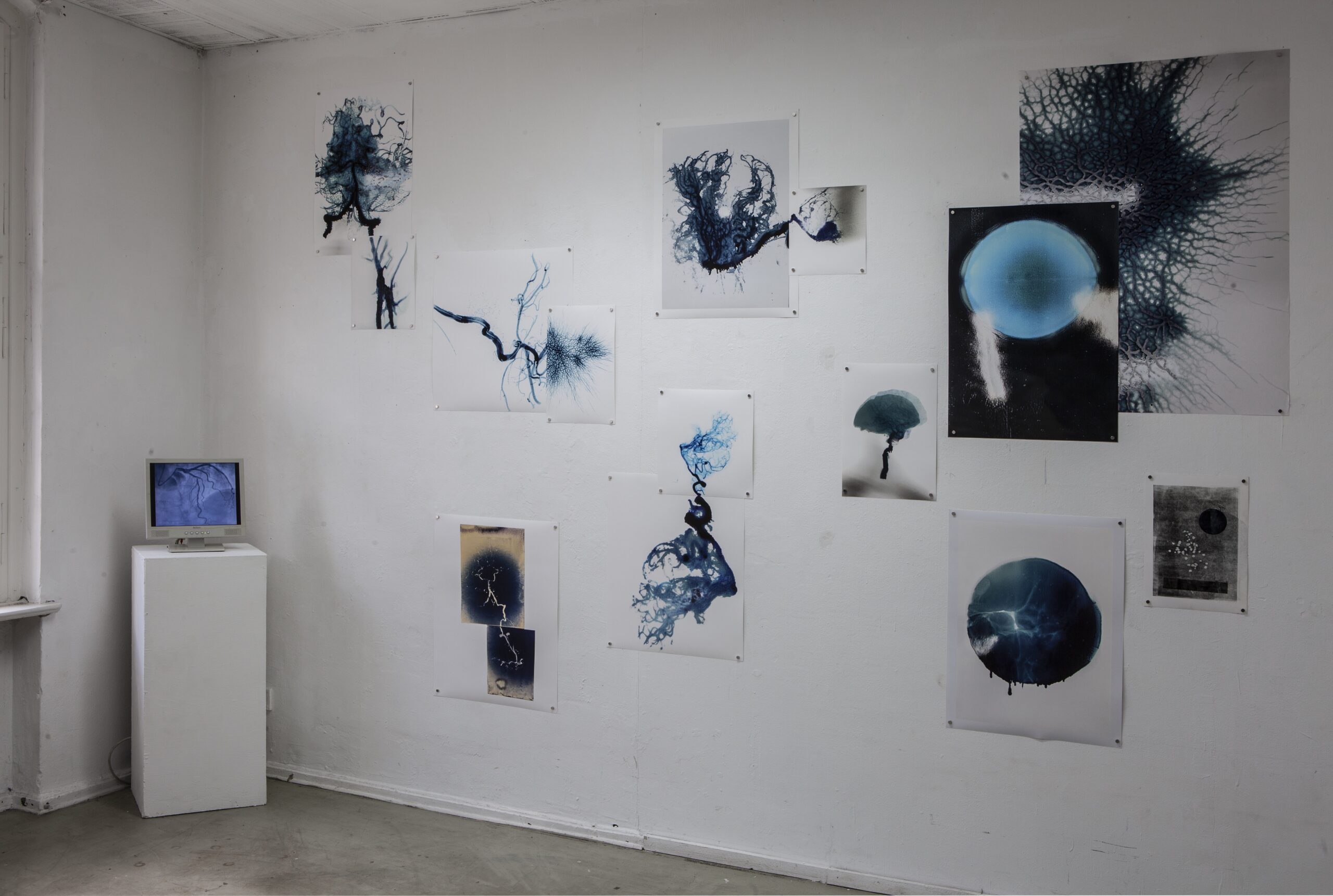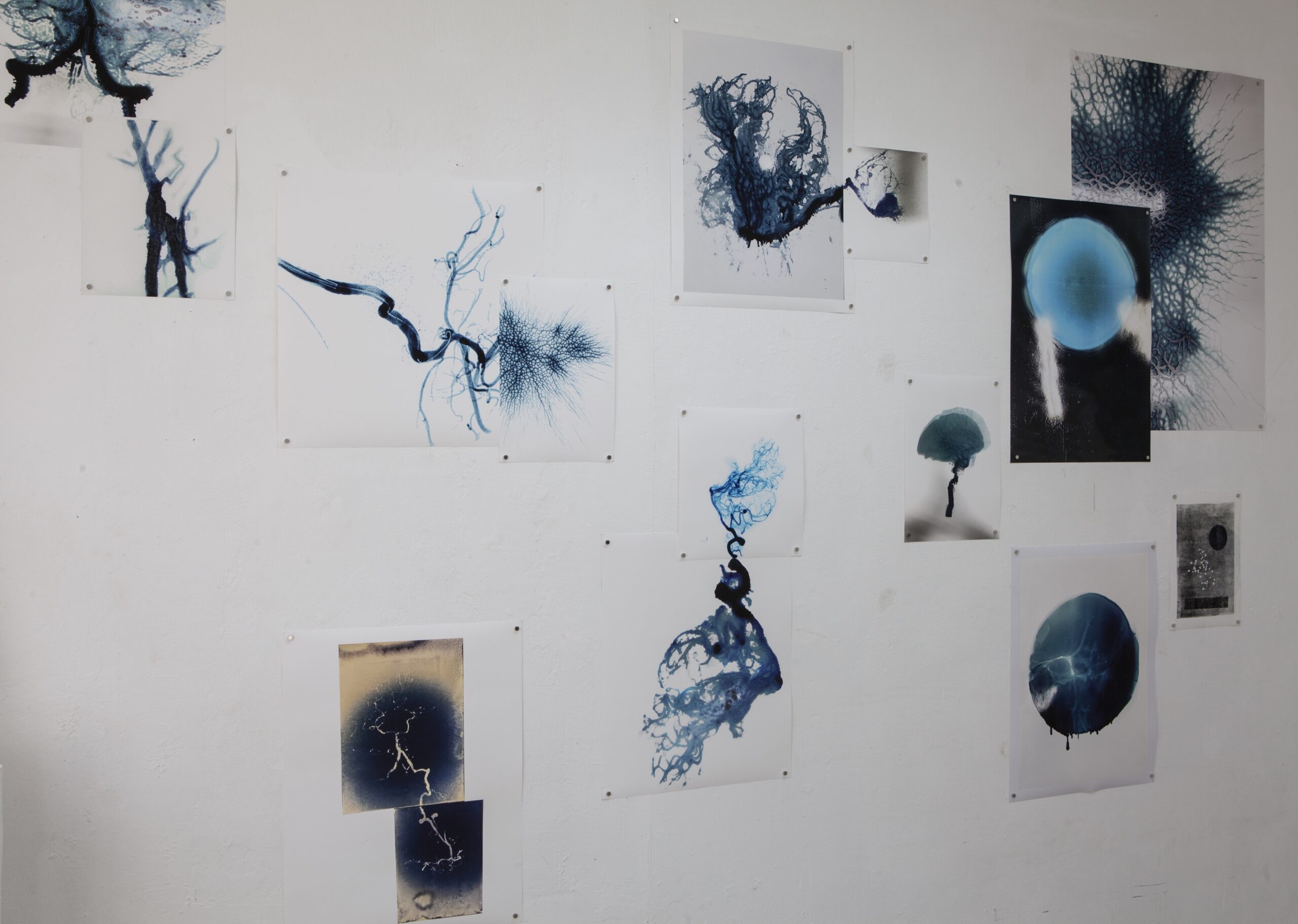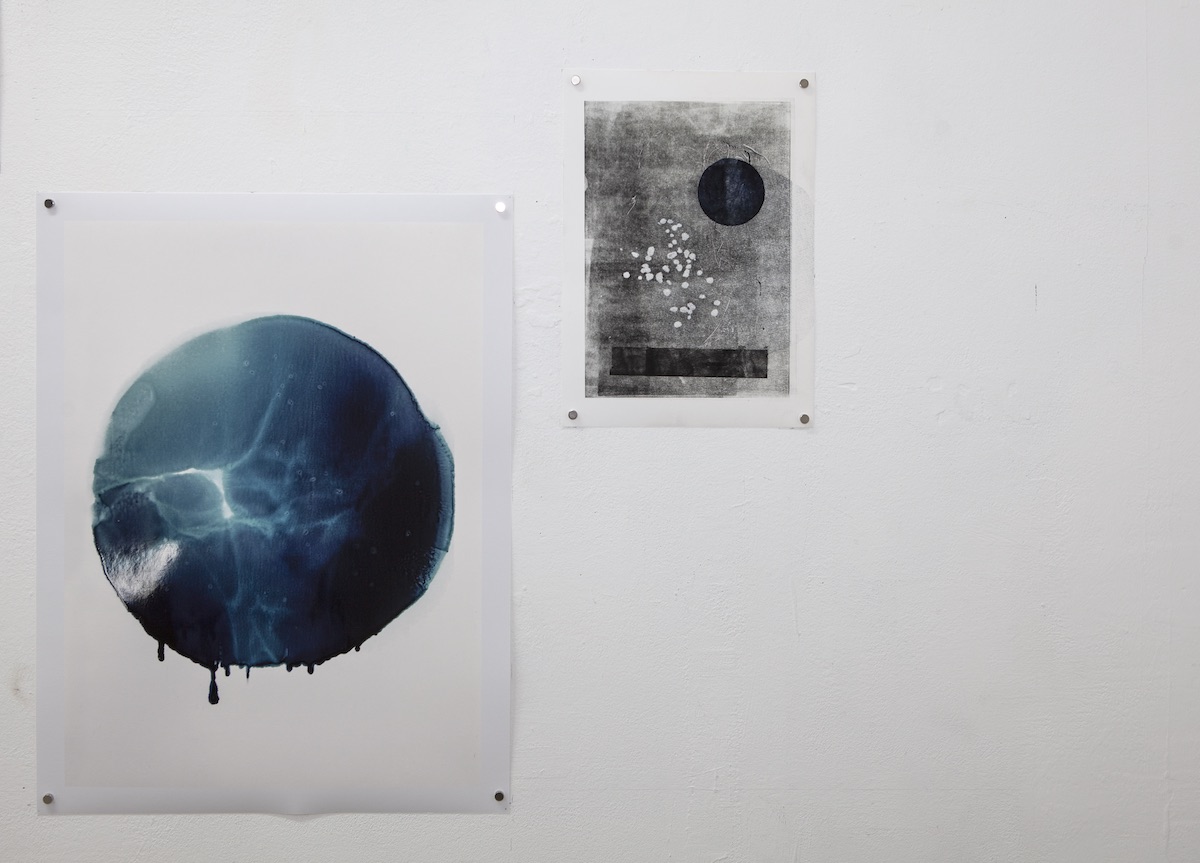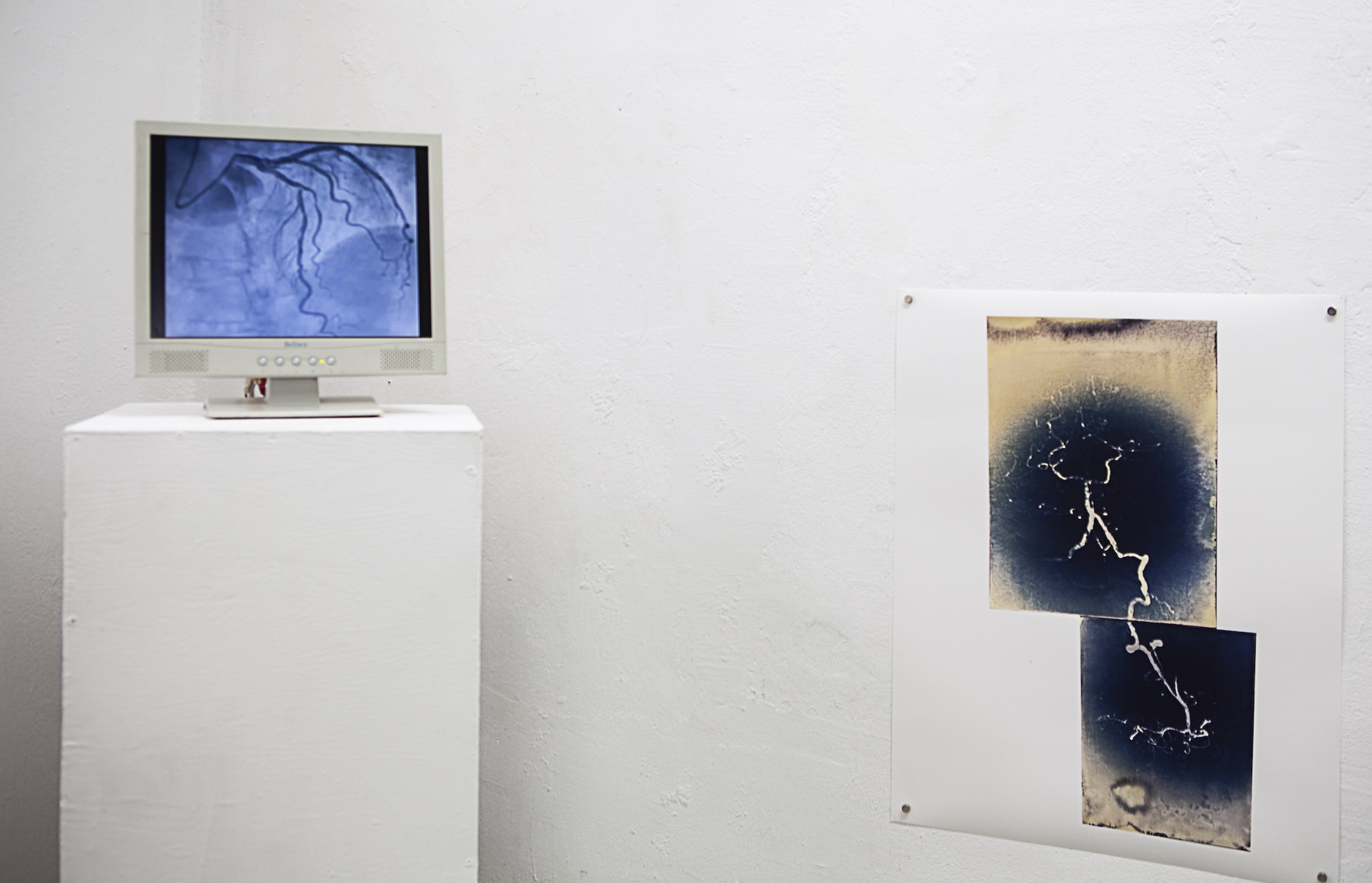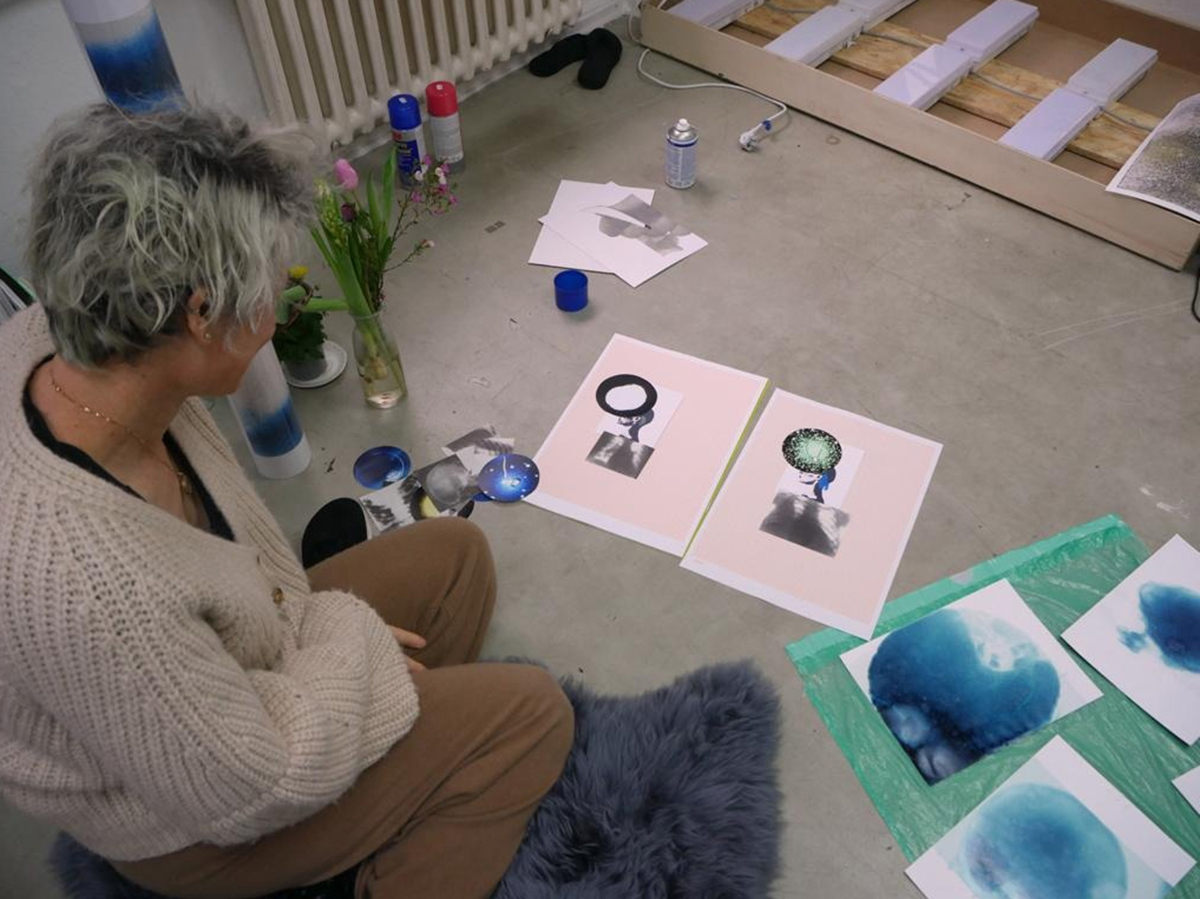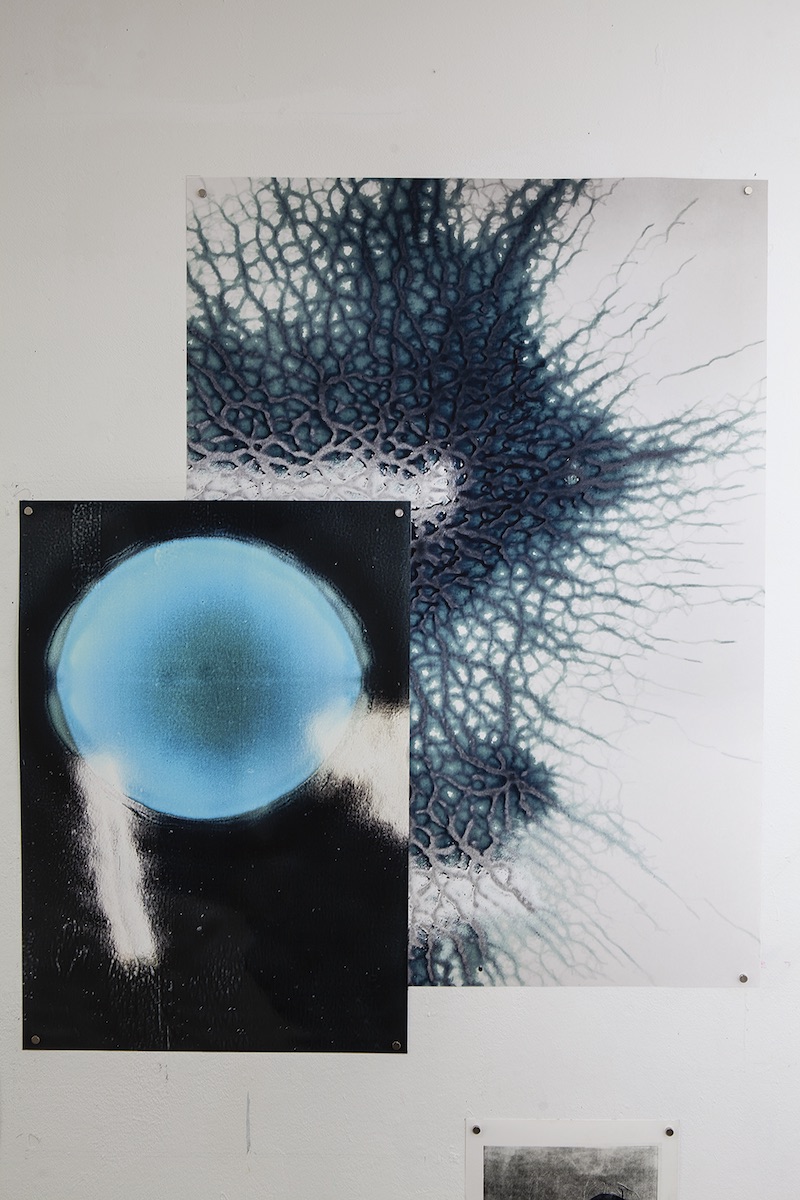 Adi Oz-Ari (1968) is a multidisciplinary artist based in Tel Aviv. Oz-Ari engages with manipulated photography, photographic installations, and the impact of transitions through various media on the image. She holds an MFA, Bezalel Academy of Art and Design, Jerusalem (2015); BFA, Hamidrasha (2012); BDes (2001); and BPT, Tel Aviv University (1993).
Illness and pain are the raw materials of her personal alchemy. Oz-Ari had a previous professional background dealing with body and chronic pain and now she includes these topics into her artistic research. She works with inert and organic materials originating in her own and foreign bodies.
During her residency at GlogauAIR the city of Berlin went into lockdown. This led her to compose a new archive of dictionary images, mostly from newspaper, books and medical publications she found on the streets. The studio became a laboratory in which she converted images into abstractions. From collage to experimental printing techniques the material lost its original function as it was used to create a singular, unique, poetic new world. Her piece "Look at me, I am sick of it" it's a reflection of this.
Oz-Ari's residency at GlogauAIR provided her with the opportunity to deep into a more flexible thinking, generating new ways of working she will continue to develop in the future. Next June, Oz-Ari will take part in a group exhibition at Kunstlerhaus Bethanien.
Broken screens
The idea for the work started about a year and a half ago, when I noticed there was something wrong with my cell phone display: all the images, colors, and icons were suddenly jumbled, resulting in an ostensibly abstract image devoid of concrete meaning. I took photos of these glitches and disruptions and decided to blow up the images by hundreds of percent, replacing their familiarity with a menacing, almost cinematic effect. A different materiality surfaced, led me to digital embroidery, which is exist and familiar in Berlin. The large image calls to mind a takeover or an expansion; something that, unlike the phone, exceeds body dimensions, thus conveying the systematic-structured quality of digital work alongside a sense of something uncontrollable.