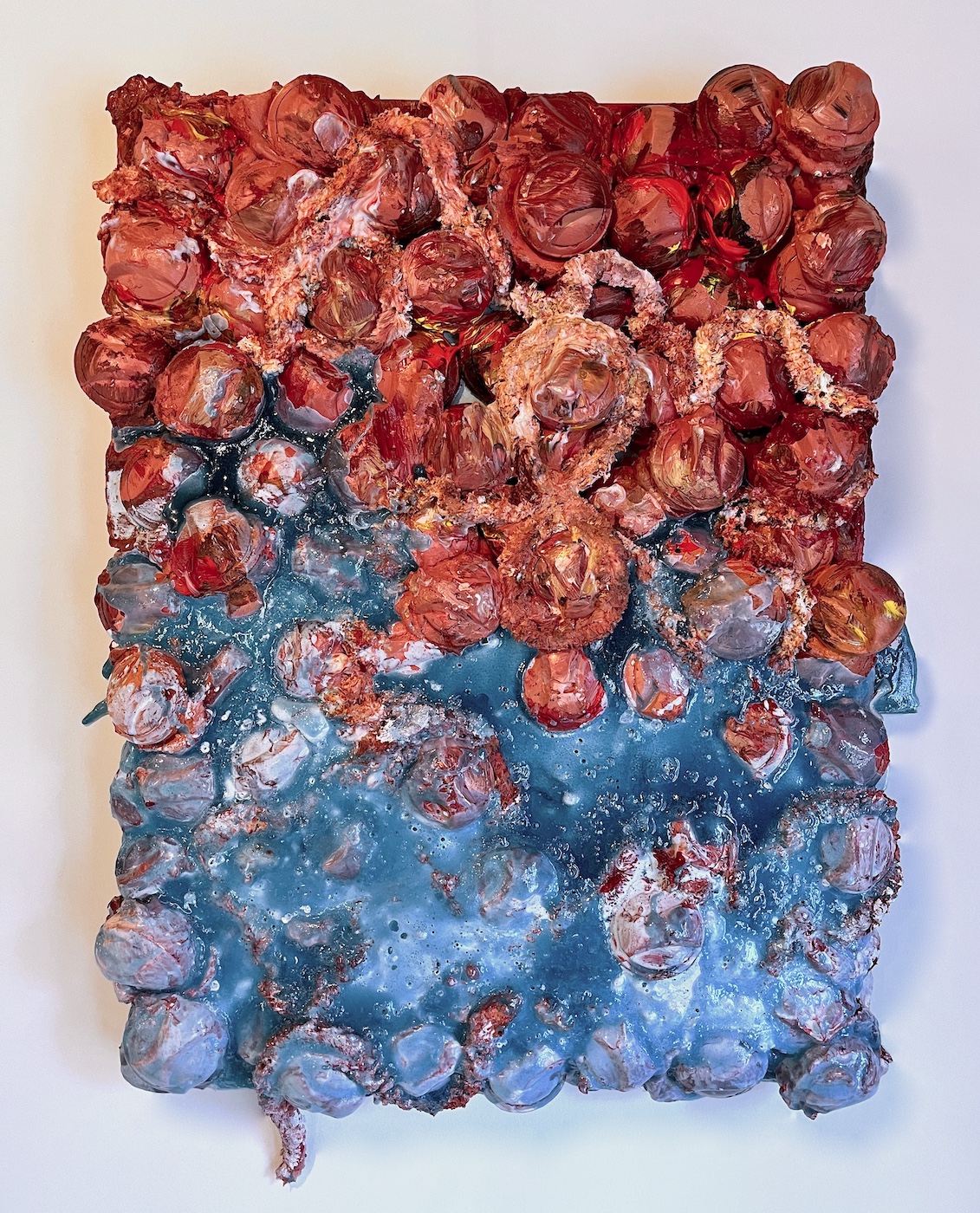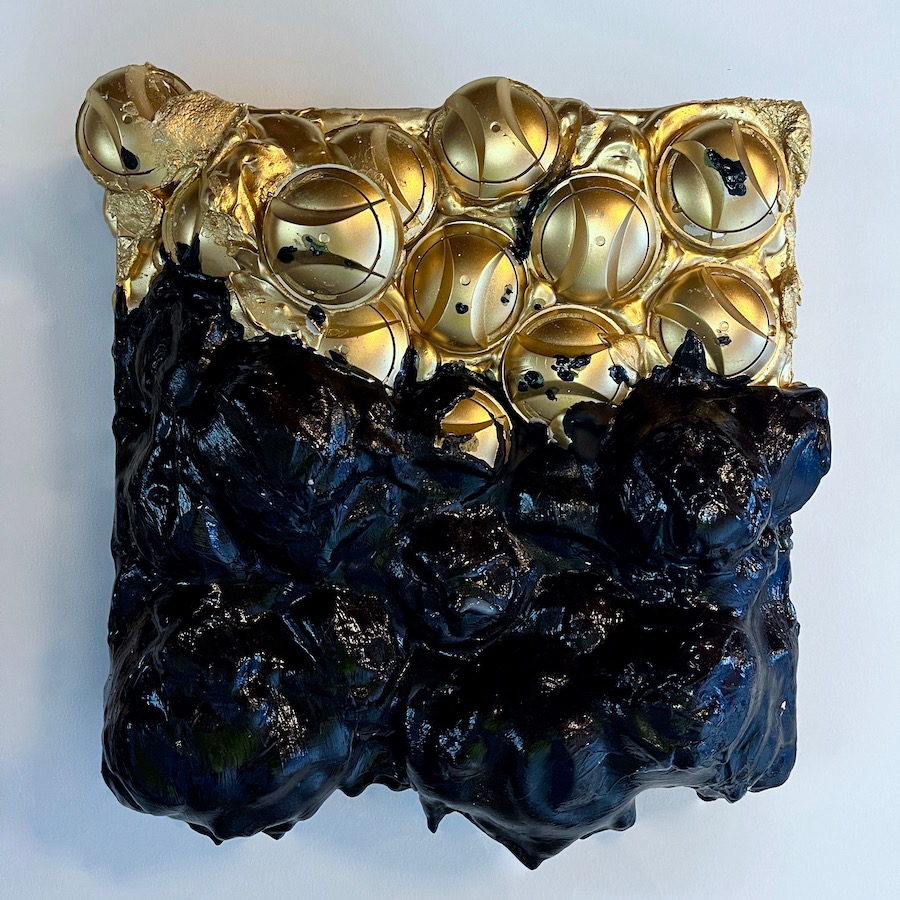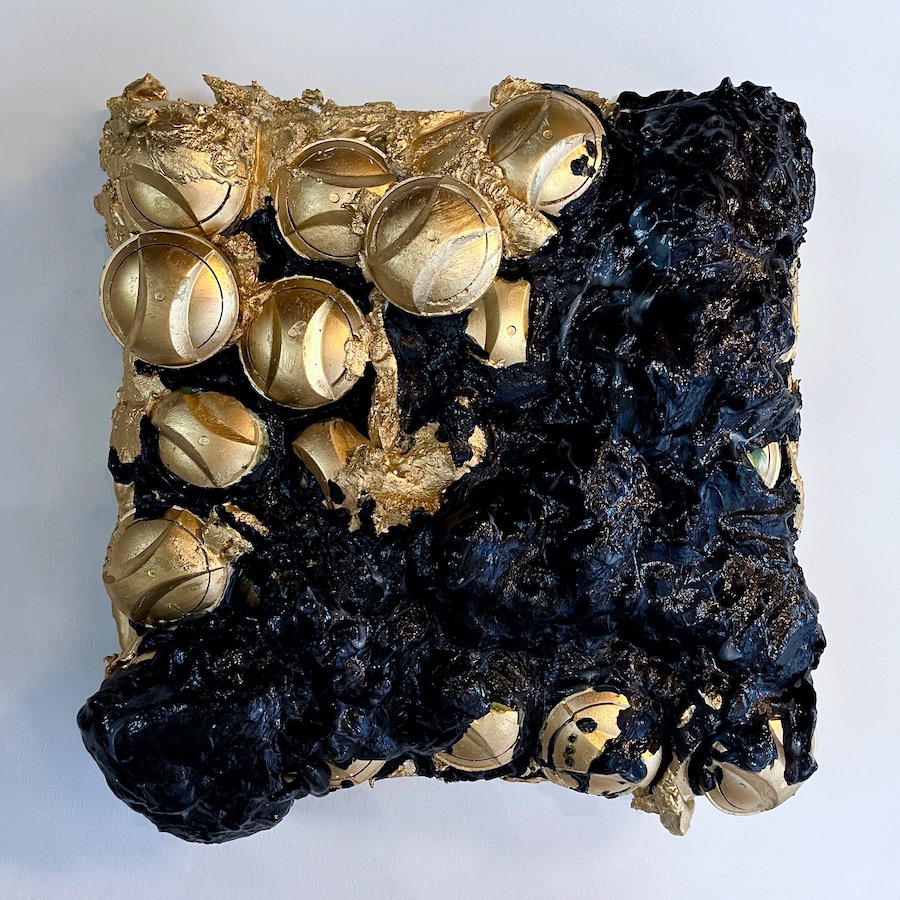 Nicole Maloof is a Rhode Island-based artist and a recent graduate from American University with an MFA in Studio Art. Her art practice engages themes surrounding the abject body, seduction, and perception.  
Maloof is materially driven; using conventional art materials including plaster, resin and acrylic paint, in combination with used medical supplies, hard candy and Jell-O she explores the way manipulation can alter the read of an object. 
Diagnosed with Type 1 Diabetes at a young age, Maloof uses a medical device called the Autosoft 90 Infusion Set to help supply her body with the daily amounts of insulin it needs. She employs her used infusion sets in order to create thousands of molds, bringing awareness to her dependency on this object. The molds Maloof creates are visually sleek, however bodily in nature. In her current project with GlogauAIR, flesh and blood colored acrylic paint create the illusion of open wounds obscuring the Autosoft 90 molds. Maloof creates sculptures that are both intriguing and repulsive, seductive and disgusting, questioning our own role in what we find alarming and captivating.