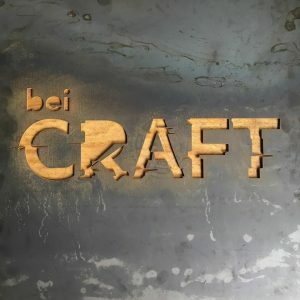 bei CRAFT bar, is an events location, nestled on the ground floor Project Space in GlogauAIR, Kreuzberg. Located a stone's throw away from the canal at Paul-Lincke-Ufer, bei CRAFT bar is a place that provides environments that suit all tastes. We offer and support local craft beer and beverages at a good price.
Currently in cooperation with GlogauAIR, bei CRAFT bar was a project created by Craft Initiative Agency to connect local communities, art projects and actions with brand support.
We share that support with communities developed at the former location and now the Artists in Residence of GlogauAIR. The new partnership has created a space ready for you to explore the artists through their quarterly Open Studios Exhibition, to attend the many happenings or to take a yoga class.
We strive to provide a relaxed atmosphere for all the diverse people of Berlin who need a space to use for their events. We try to maximise our participation in the community and hope you can become part of ours.
If you want to know about booking the space, feel free to contact us.