Position: GlogauAIR Residency Intern
Application deadline: 23rd of August 2020 23:59h
Expected Commitment: Min 3 months - 6 months
20 hour per week
Working hours might have to be flexible depending on the events
Weekly from 10am until 2pm
Conditions: The Training Agreement is not an Employment contract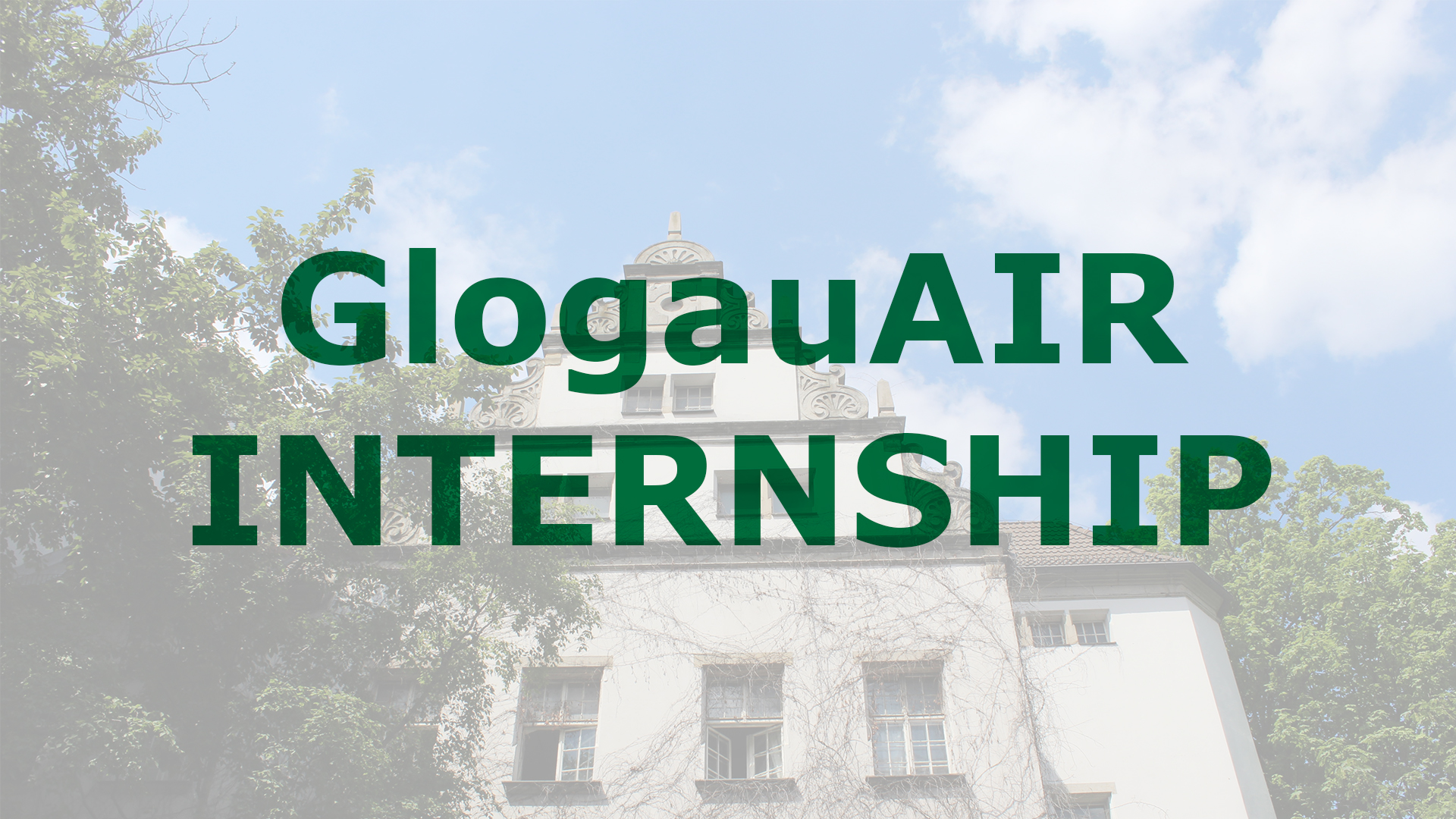 GlogauAIR is a non-profit organization based in Berlin, founded by the Spanish artist Chema Alvargonzález dedicated to stimulate debate in the contemporary arts, by promoting the exchange of artistic ideas and practices.
We offer 13 studios where artists from around the world come together to work on their individual projects, as well as a project space in the ground floor, where events such as exhibitions, workshops, festivals, talks and concerts take part.
Besides which we organise cultural events such as: exchange projects, festivals, presentations and exhibitions, aiming the exchange of ideas, collaboration, interdisciplinary and multiculturalism.
Monitoring Plan:
The trainee will work as part of the GlogauAIR team, sharing tasks and responsibilities with the other interns and staff.
The trainee will learn the procedures and be supervised by the tutor on a daily basis.
Evaluation Plan:
The trainee will be evaluated on a daily basis and at the end of the internship GlogauAIR will emit a certificate and recommendation letter to validate the training program.
Your tasks may include:
- Organization and coordination of exhibitions and cultural events.
- Correspondence with resident artists and administration of application procedures.
- Editing, design and layout of catalogs and contributions to the website www.glogauair.net.
- PR work and communication (Contacting and dealing with artists, curators and institutions).
- Internet research and database assistance related to projects in planning.
- Curatorial and art manager assistant of an Artist in Residence Program.
- Researching and conducting video interviews with our resident artists as part of a team with our curator and audiovisual assistants.
- Brainstorming and researching creative fundraising and development strategies.
- Interacting with our community via social media.
Necessary Skills:
- Basic accountancy for events and exhibition projects.
- Web and Graphic design, Office suite at least at basic level.
- Knowledge and understanding of social media.
- Excellent English skills, other languages a plus.
- Superior organization skills and ability to manage time effectively.
- Flexibility and agility to work as part of a small team with many different roles.
- A good attitude and a demonstrated love and passion for art.