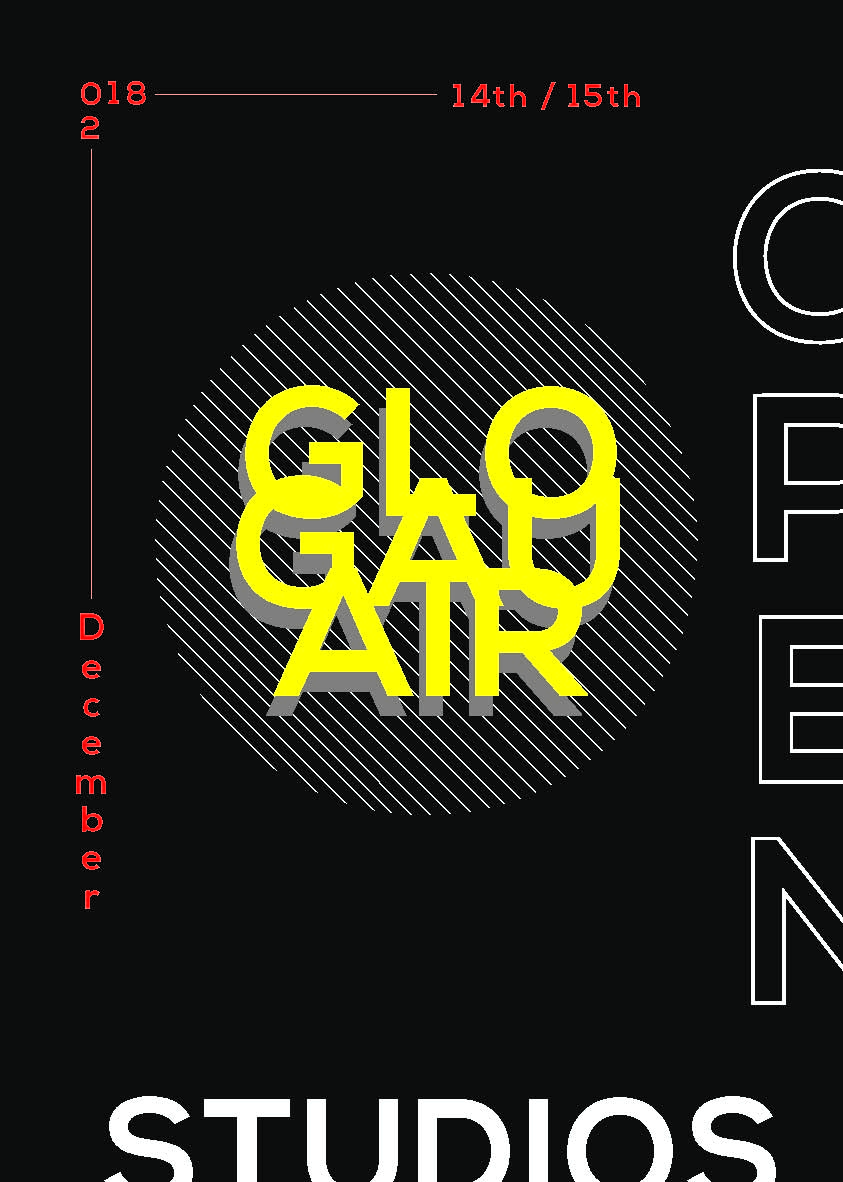 It is that time of the year again, when GlogauAIR opens its doors to Berlin and invites everyone to come in out of the cold and explore work by our 12 talented international artists coming from across Europe, the USA, China, and beyond along with invited artists from Berlin.
On the 14th and 15th of December 2018, twelve of GlogauAIR's resident artists coming from three continents spanning USA, Europe, China, and Japan will offer Berlin the chance to peek inside their studios and see all new work, the results of their residency projects completed here at GlogauAIR.
Join us on Friday December 14th from 7 to 11pm or on Saturday the 15th from 12 to 6pm. As always, entry is free!
With Special Presentations by Evgenia Chetvertkova and Michiyasu Furutani and Keiken Collective featuring AGF HYDRA, Suzannah Pettigrew, Sophie Mars, George Jasper Stone in collaboration with Nati Cerutti presents Digital Pleasure – An adaption of "Honey, I'm Data!"'
With curatorial support from Josephine de Fijter // Uncoated Platform //  XC.HuA Gallery
Specialty drinks and craft beers from Bei CRAFT.