Virtual Affects | Greg Kappes | Vorspiel | CTM + Transmediale Festival 2019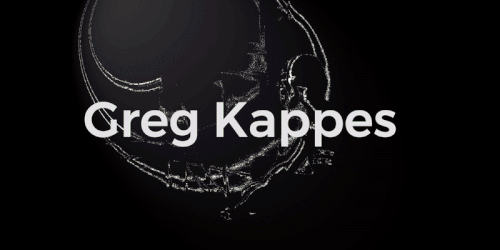 Opening: Saturday, January 26, 2019 18:00 - 22:00
Duration: Until February 2, 2019
Visit: Tuesday to Saturday 12-6pm.
Artist Talk and Finissage: February 2, 18:00-22:00
GlogauAIR is excited to announce a new collaboration with Vorspiel as part of Transmediale and CTM Festival 2019. Greg Kappes, former resident artist in GlogauAIR, b. 1994 (USA/DE), will present a series of interactive, participatory installation and performance works centered around the spontaneous, fluid nature of community building and empathy.
Kappes aims not only to recuperate our often strained relationships with technology by facilitating novel interaction, play, and connection, but also to show the possibility of molding technology to our own needs. With benevolent and playful methods, he masterminds a seductive system of approaches to reexamine the ways in which we relate to technology: Do we control our devices or do they control us? In one work, participants are led through a sort of choreography using only their cellphones and instructions provided by a website. This leads to an immersive shared experience that emphasizes our digital interconnectedness. But is this network virtual or is it embodied in the space?
About Greg Kappes
Greg Kappes is a multimedia artist working primarily with technology. Through combining and colliding seemingly disparate media, he works towards an acceptance of the fractured nature of identity in an Internet-aware society.
His works explore data, mediation, and the post-human in an effort to better understand the feedback loops that (in)form our being. Born/e out of the binary soup, his time-based works interact with and act on the audience/performer by amassing a variety of interfaces which highlight our relationships with technology and with each other. Through his work, he hopes to situate technology not as a weapon of greed, but instead as an integral part of the (post)human, inseparable from and invaluable to our survival. He has constructed complex software instruments for improvisation, choreographed networks of sound-emitting cellphones, and interactive, expressive (and mostly functional) AI's. He works largely with electronics, custom software, the prepared piano and improvisation.
Greg has had works performed at the FEASt FEST, the Center for New Music in San Francisco, and the California Electronic Music Exchange Concerts at UCSB, UCSC, Stanford and Mills College. He has also exhibited installation works at Slide Space 123 at Mills College and at the Signal Flow Festival. He holds a BA in Music from the University of Pennsylvania and received his MFA in Electronic Music and Recording Media from Mills College. He has studied with Roscoe Mitchell, Maggi Payne, Zeena Parkins, James Fei, John Bischoff, Chris Brown, and Anna Weesner.
About GlogauAIR
GlogauAIR was founded in 2006 by the artist Chema Alvargonzález as a non-profit organization for artists from all disciplines to expand their practice in terms of materials, formats and style.